Understanding Over-the-Counter Hearing Aids
What are Over-the-Counter (OTC) Hearing Aids?
There is a new category of hearing aids on the market called over-the-counter, or OTC, hearing aids. OTC hearing aids are available in the same way that over the counter medications are, in that they do not require a prescription to purchase. Let's examine the process of diagnosing hearing loss as well as the treatment options available to better understand the appropriate conditions for OTC hearing aids.
Determine Whether You May Benefit from Hearing Aids
An important step in deciding whether hearing aids are appropriate for you is to first determine what type of hearing loss you are experiencing. Because there are three main types of hearing loss and not all of them require hearing aids to treat, seeing a hearing health provider is a good first step.
When you first see a hearing health provider they will review your past medical history, signs and symptoms you are experiencing, and then likely perform a hearing test. All three pieces of this evaluation are important because they help determine the appropriate treatment. To better understand, we will look at the three primary types of hearing loss.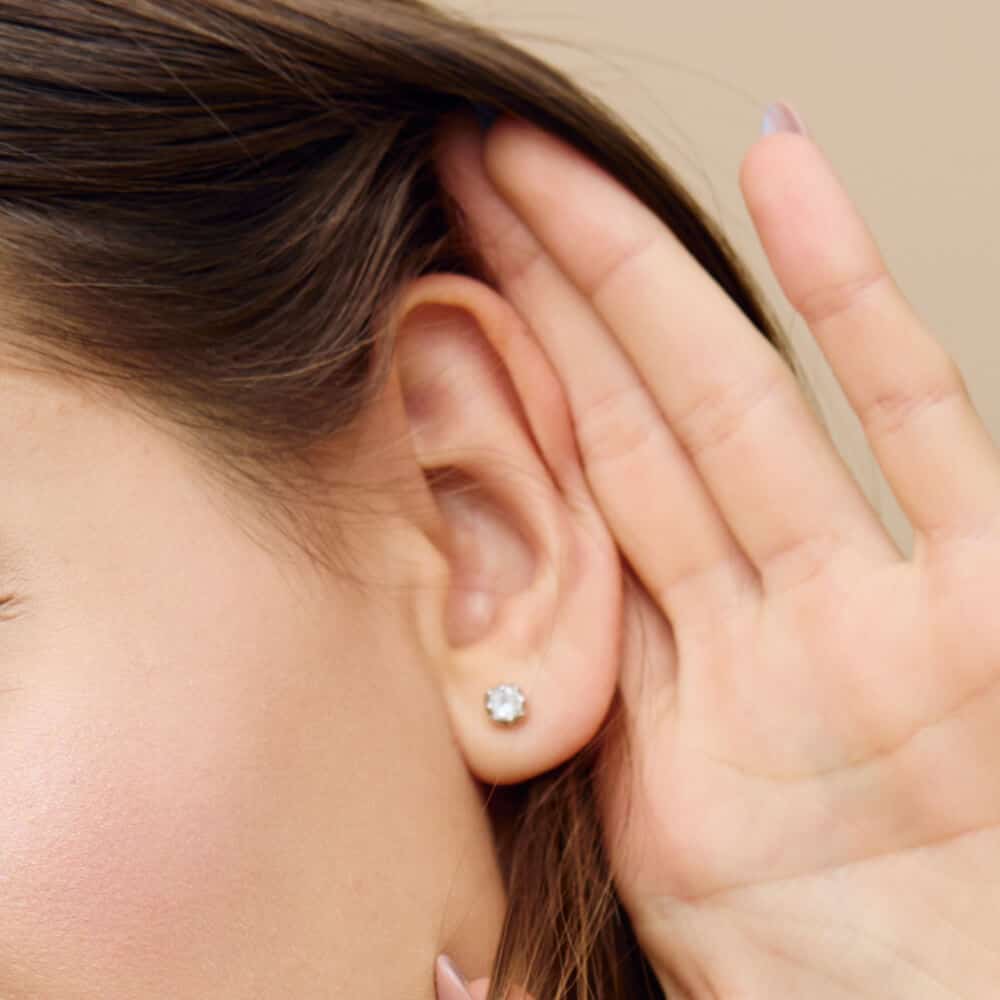 Occurs in the inner ear and is generally considered permanent. It can be caused by age, noise exposure, medications, and some diseases and disorders. It can be either gradual or sudden and occur in one or both ears. The many possible causes is why reviewing past medical history is so important. Hearing loss caused by medications may be reversible with changes to the dose.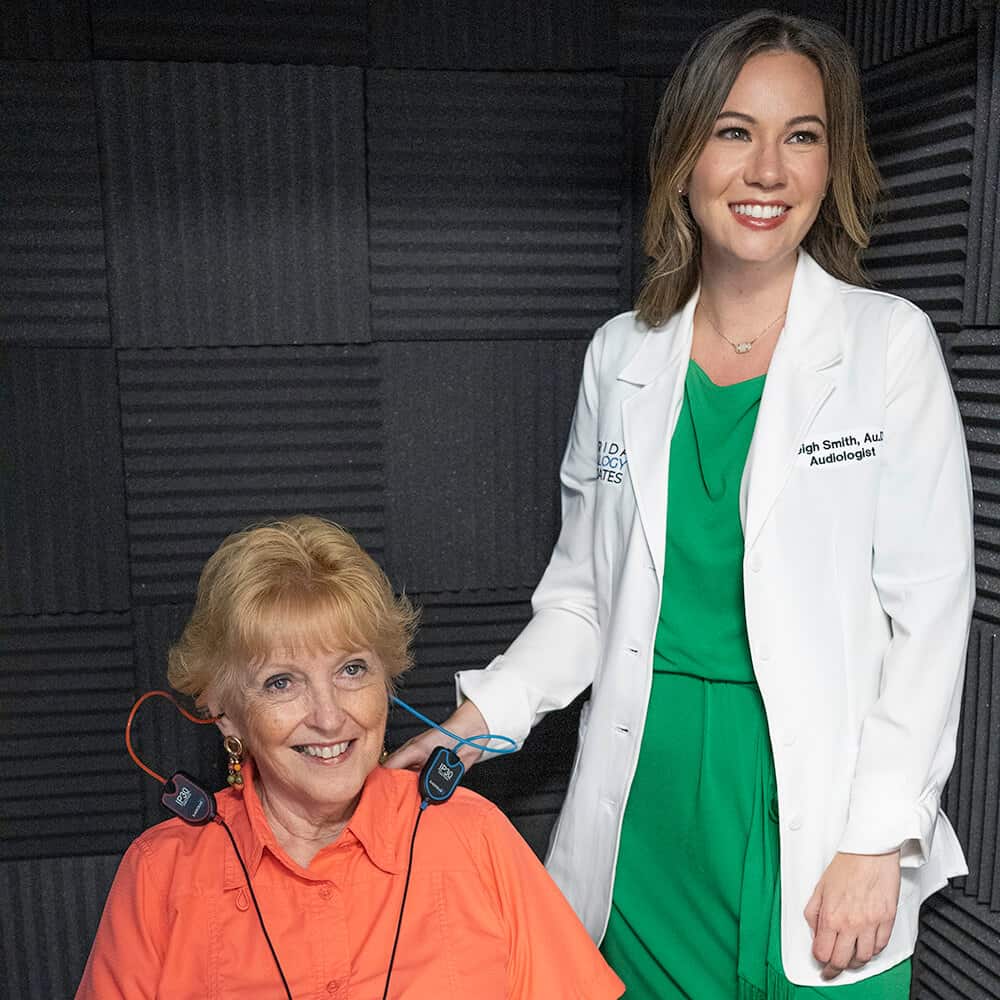 Hearing Loss Treatment Options
Now that you have seen a hearing health provider who has determined the type and cause of your hearing loss, you can discuss possible treatment options. Let's look more closely at the differences between OTC hearing aids versus hearing aids that require a prescription.
OTC hearing aids work by amplifying all sound at the same level. They are only recommended to adults experiencing mild to moderate hearing loss. However the main issue with this kind of generalized sound amplification is that most people experiencing hearing loss do not lose volume of all frequencies. Age related hearing loss, a type of sensorineural hearing loss, is most commonly associated with higher frequency hearing loss. This means that the person with age related hearing loss may hear other frequencies within the normal range, making a single amplification of all sound unnecessary and possibly even bothersome.
In comparison, prescription hearing aids use the results from your hearing test, or audiogram, to amplify sounds based your specific frequency and volume needs.
Another point of comparison is that OTC hearing aids are typically made in a sort of "one size fits all" model. Ears and ear canals are all shaped differently, so this could make OTC uncomfortable for some. Prescription hearing aids are made to fit your ears uniquely by using molds to make each hearing aid.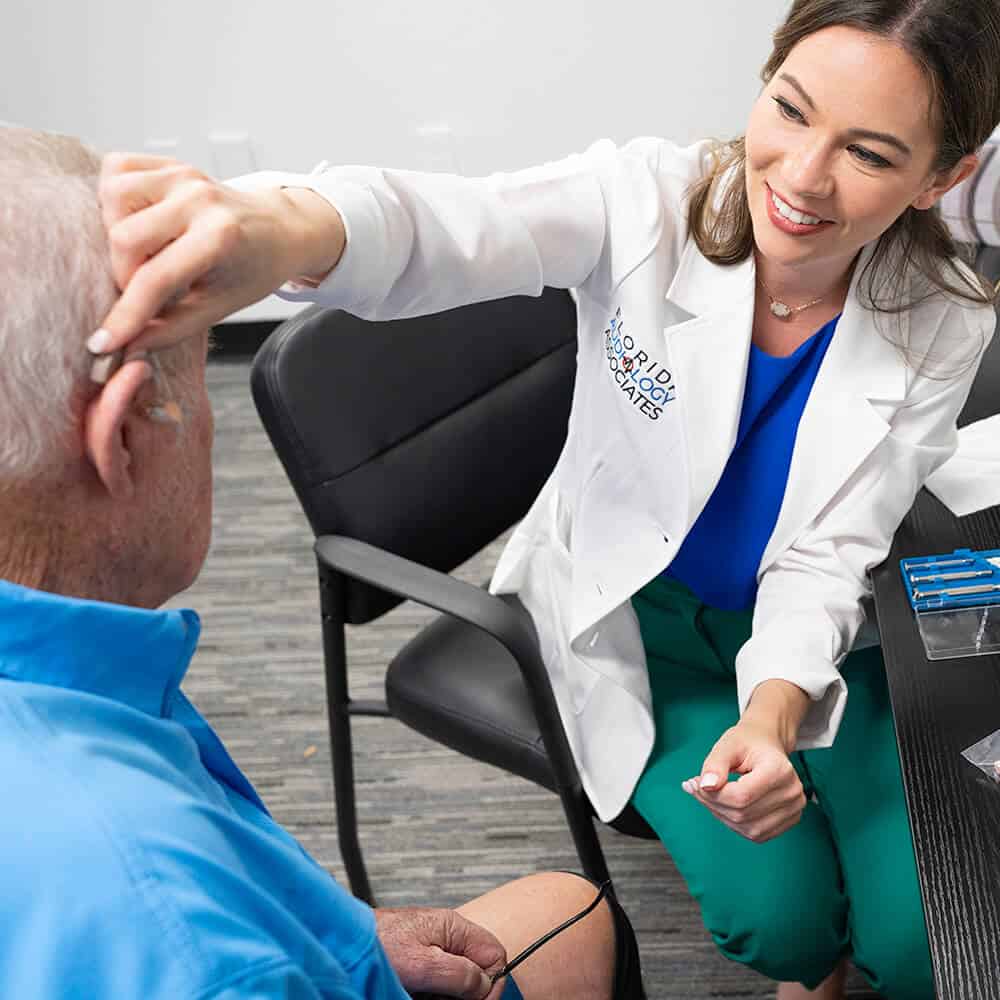 Who are OTC hearing aids for?
With these differences in mind, how do you decide which type of hearing aid is right for you? The best course of action is to start by discussing your options with your hearing health professional. If your hearing is mild and generalized enough and OTC hearing aids fit your ears comfortably, then OTC hearing aids may be for you.
However if you are experiencing hearing loss that effects different frequencies, usually described by people saying "I can hear, I just can't understand", than prescription hearing aids that can address those variations will likely better suit your needs.
Ultimately, the decision between prescription and OTC hearing aids is one that should be made in a consultation with your hearing health provider who will better understand your unique hearing needs.
Highly recommend Dr. Smith & Florida Audiology. Friendly, courteous & professional staff. Dr. Smith is very thorough. Listens to your concerns & symptoms. Explains results & course of treatment & answers any questions. Very pleased.
MaryJane Foster
2023-05-12
I had a very thorough hearing exam and I knew I was losing some hearing. Dr. Smith treated me with kindness, respect, and truth. I would recommend her to anyone. Great place to go for a hearing assessment. And the hearing aids I bought work great!!!
Only needed to have a tube replaced, but the young lady at the front desk was friendly and with a smile and Dr. Smith is awesome.
Virginia Kritzman
2023-04-25
Amazing Audiologist!
Laura Bertoncini
2023-03-25
I had a wonderful experience at this office. The front desk personnel was friendly and welcoming! The doctor was experienced and knowledgeable. I would highly recommend this practice.
Very prompt efficient. And professional no hard sales questions would recommend anybody to go to them.
Laura Jean Logan
2023-02-27
I am so grateful to have Dr Leigh Smith as my audiologist. She took her time giving me a comprehensive hearing test and found specifically what hearing loss I have in each ear. She explained the findings and fitted me with new hearing aides. The minute I put them on I was astounded at the quality of hearing. I've had them about 2 weeks now and my tinnitus has improved as well. Dr Leigh made me feel comfortable and answered all my questions. I will be recommending Florida Audiology to anyone who needs a quality hearing test and hearing aides. My life is so much better with these hearing aides that Dr Leigh personally programmed for my needs.
Dr. Leigh and staff are awesome. She runs a friendly and professional office. I had a problem with my first hearing aids and she promptly replaced and tuned up the new ones in no time. Extremely pleased with the whole experience.