Hearing Aids in Hudson, Florida
We know that the needs and lifestyles of our clients vary widely and that's why we offer a vast range of technologies and styles of hearing aids. We'll always recommend hearing solutions that suit your lifestyle and only enhance your experience.
Types of Hearing Aids
When selecting a hearing aid, we work together with the patient to assess many factors that determine a successful fitting. This includes discussing the severity of your hearing loss, manual dexterity, activity levels, and average daily listening environments.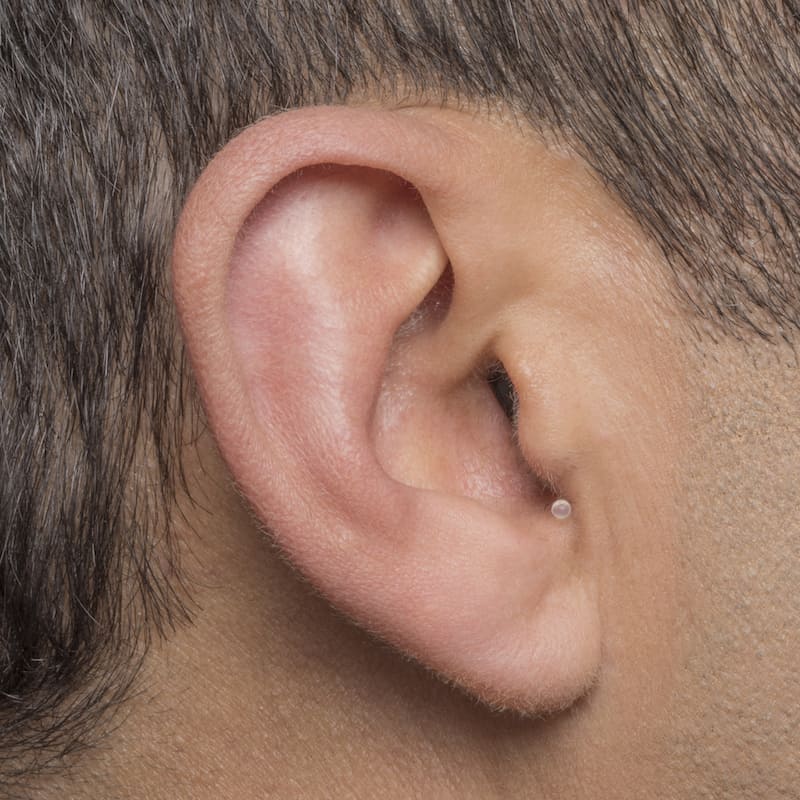 Invisible in-the-Canal (IIC)
Invisible in-the-canal hearing aids sit within the ear canal, making them invisible when viewing the ear from the front and side. These are designed for mild to moderate hearing loss and may require more dexterity and adequate fine motor skills to handle the small size of the device.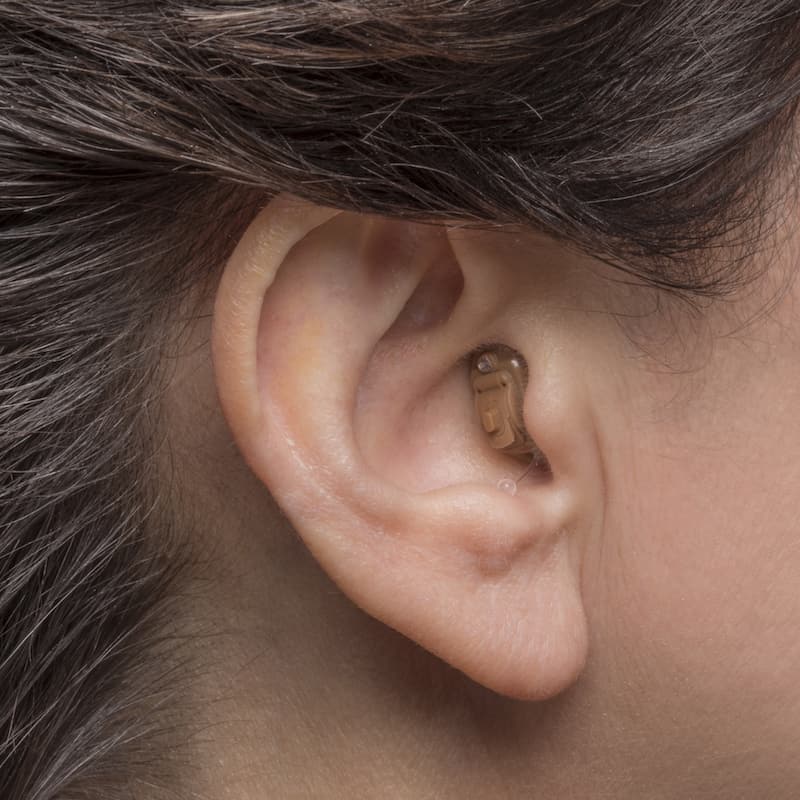 Completely-in-Canal (CIC)
The large majority of these hearing aids sit in the ear canal. Similar to the IIC, these devices are still nearly invisible and best for mild to moderate hearing loss.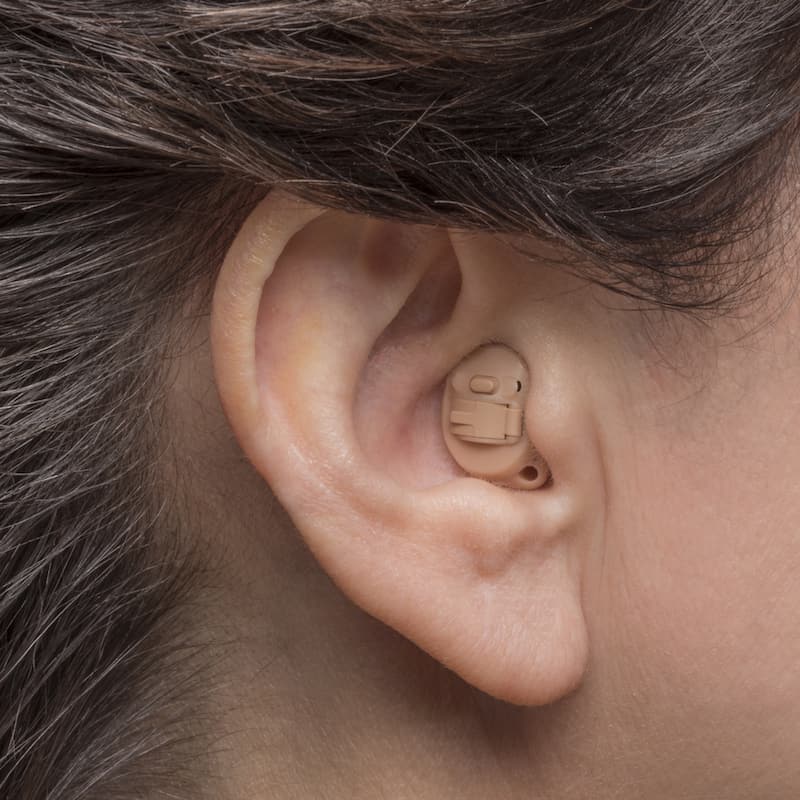 In-the-Canal (ITC)
Depending on the shape of your unique ear canal, some of the hearing aids may still be visible to the people around you. These hearing aids are suitable for treating mild to moderate hearing losses.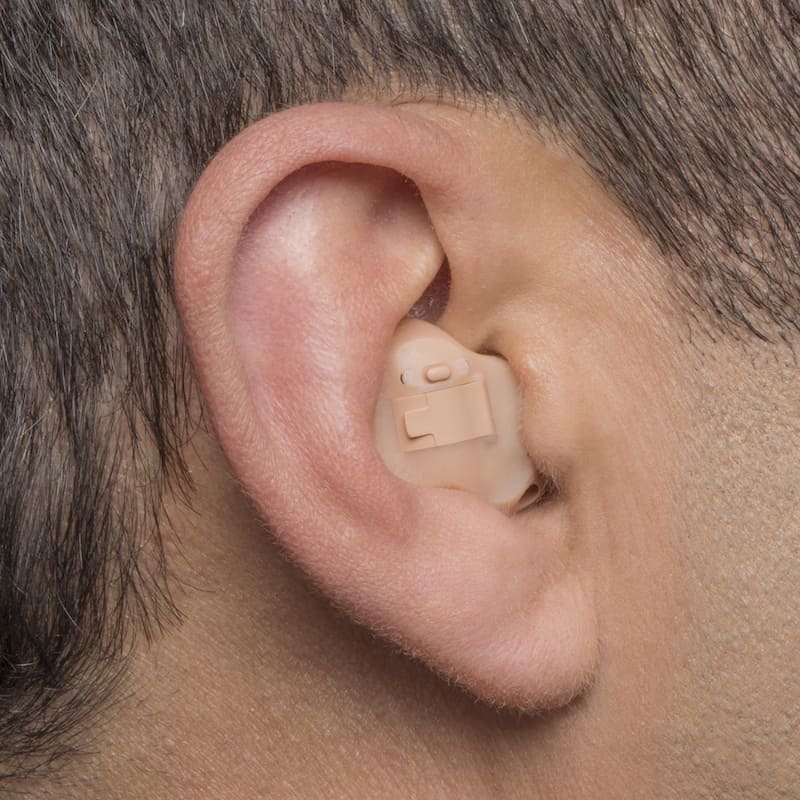 In-the-Ear (ITE)
Custom-fit to sit in the ear in either a full shell or half shell style, these devices are more visible than in-the-canal options. Their increased size makes them easier to insert and remove than the previous custom styles for patients who struggle with dexterity. The increased size of the device also allows for a larger computer chip to support more technology functions such as wireless programming and Bluetooth streaming as well as treating more severe degrees of hearing loss.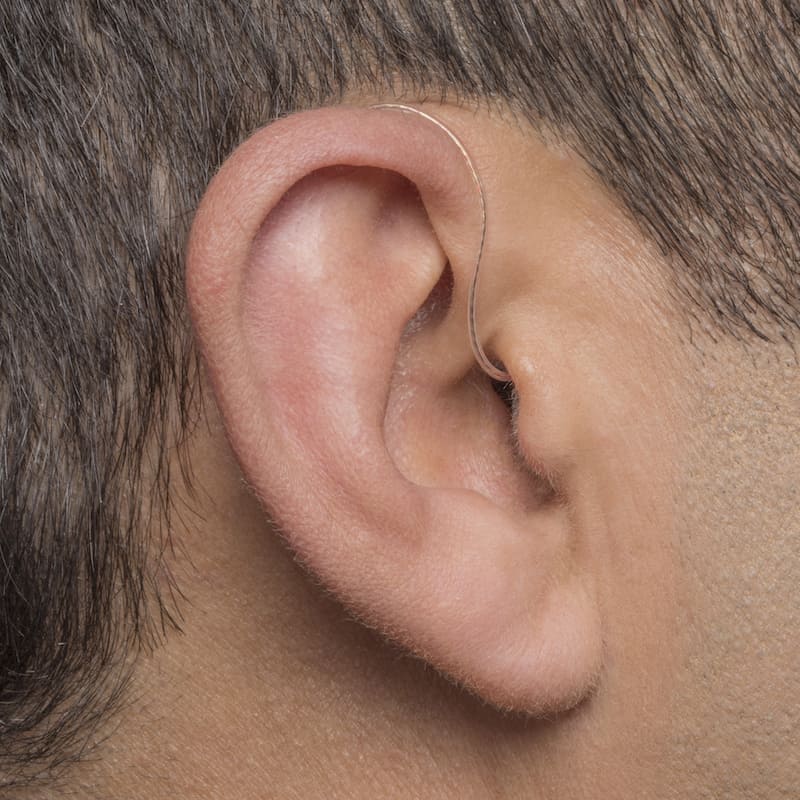 Receiver-in-Canal (RIC)
Currently the most popular hearing aid style, these hearing aids sit the receiver (speaker) inside the ear canal. The rest of the hearing aid sits behind the ear and is connected by a fine wire from the hearing aid to the earpiece. These hearing aids are nearly invisible from the front and side profiles and are mainly only visible when viewing from directly behind. A benefit of this style is that it allows natural sound to still enter the ear.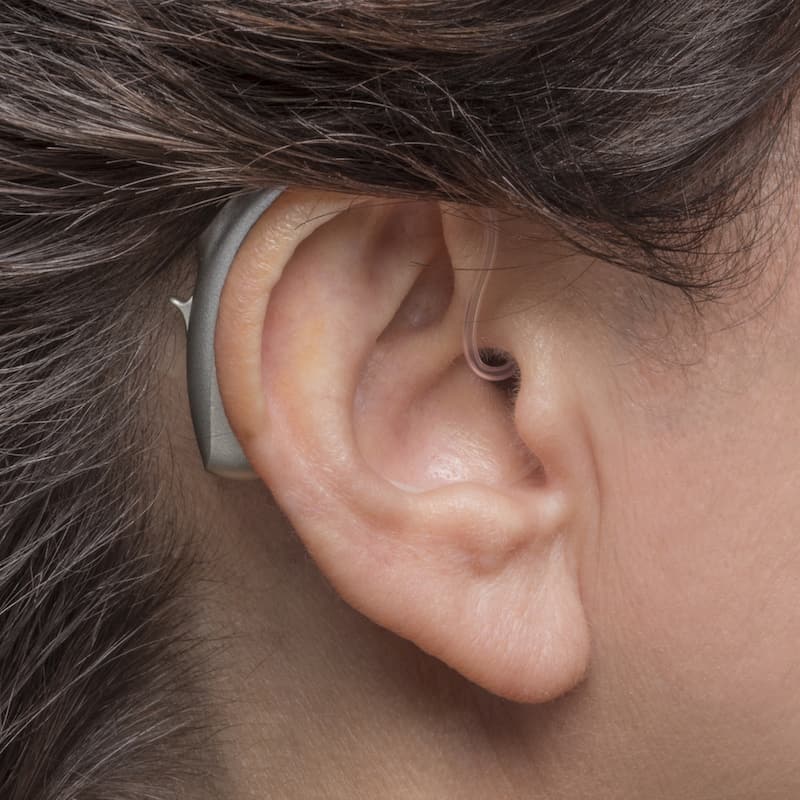 Behind-the-Ear (BTE)
An earpiece is placed inside the ear while a small tube connects the earpiece to the body of the hearing aid behind the ear, thereby protecting more fragile components from earwax and moisture. They support all degrees of hearing loss from mild to profound.
Bluetooth Hearing Aids
Like almost every other device in your modern life, Bluetooth has made hearing aids exponentially more useful. Today, we can simply connect our hearing aids directly to our devices to stream media or take phone calls. Instead of having to worry about dexterity to use a small hearing aid with multiple programs, we can act as administrators of our hearing aids by using an app. 
In addition to controlling your programming and switching effortlessly between listening settings, smartphone apps also help you to monitor your hearing health. These apps also allow for easier access to your provider through the use of Telehealth. Patients are able to request programming adjustments to their hearing aids through the app and conduct virtual visits which eliminates the need for some previously required office visits
Artificial Intelligence (AI) is now helping us turn the corner into an entirely new evolution of hearing aids. Hearing aids with this technology don't even require you to monitor the settings of your hearing aids, but instead can intuitively read the scenario and provide the most enhanced sound possible.
As we collectively turn our focus to sustainability, hearing aids are becoming even more eco-friendly.
Rechargeable batteries
are now an option in most hearing aids produced today. Hearing aid wearers no longer have to invest in an endless supply of batteries. Instead, simply charge your hearing aids at night the same way you already charge your phone and other devices. We know that the needs and lifestyles of our clients vary widely and that's why we offer a vast range of technologies and styles. We always recommend hearing solutions that suit your lifestyle and only enhance your listening experience.
Dr. Leigh Smith is a very knowledgeable Audiologist with a nice easy going personality. I was amazed at the complexity of the audio hearing program. Being an engineer, I can appreciate the technical aspects of the program.
Leigh is very through and answered all of my questions. Everyone there is very helpful and nice.
I experienced a very favorable appointment. Couldn't be more pleased with the individual time spent. Thank you.
I t was wonderful to meet with Dr Leigh Smith and meet Yvette My hearing aids are much clearer , as Dr Leigh spent time with meAlways a pleasure, she is caring effecient , always has a smile
I am totally satisfied with the warm professionalism Dr Smith provided- highly recommend her expertise!
Anthony Locacio
2022-07-21
Professional, courteous and patient explaining the process and results. Thank you Dr. Smith!
jeff szulinski
2022-07-13
Dr. Smith was awesome.explained everything possible to me .told me many things I did not know a super pleasant Woman. Kudos to her. 5stars isn't enough.Deserves more. THANKYOU Dr.Smith.
Very thorough and complete testing. Explained and very honest according to what I needed
Lorraine Palisi
2022-06-26
My 92yr old mom was referred to Dr Smith due to hearing loss even though she has hearing aides. Dr Smith treated my mom like her own family and took such wonderful care of her. She actually retested mom's hearing and thankfully reprogrammed her hearing aides as well. The hearing aides were not programmed where they should be leaving mom's hearing at 40%. Not good enough so with some tweeking and adjustments my mom's face lit up when she could actually hear our conversation. We were both so so happy that Dr Smith was able to treat mom from a medical standpoint instead of just audiology side. Again Dr Smith thank you with all of my heart.
Great Doctor. Very knowledgeable.