Hearing Aids in Hudson, Florida
We know that the needs and lifestyles of our clients vary widely and that's why we offer a vast range of technologies and styles of hearing aids. We'll always recommend hearing solutions that suit your lifestyle and only enhance your experience.
Types of Hearing Aids
When selecting a hearing aid, we work together with the patient to assess many factors that determine a successful fitting. This includes discussing the severity of your hearing loss, manual dexterity, activity levels, and average daily listening environments.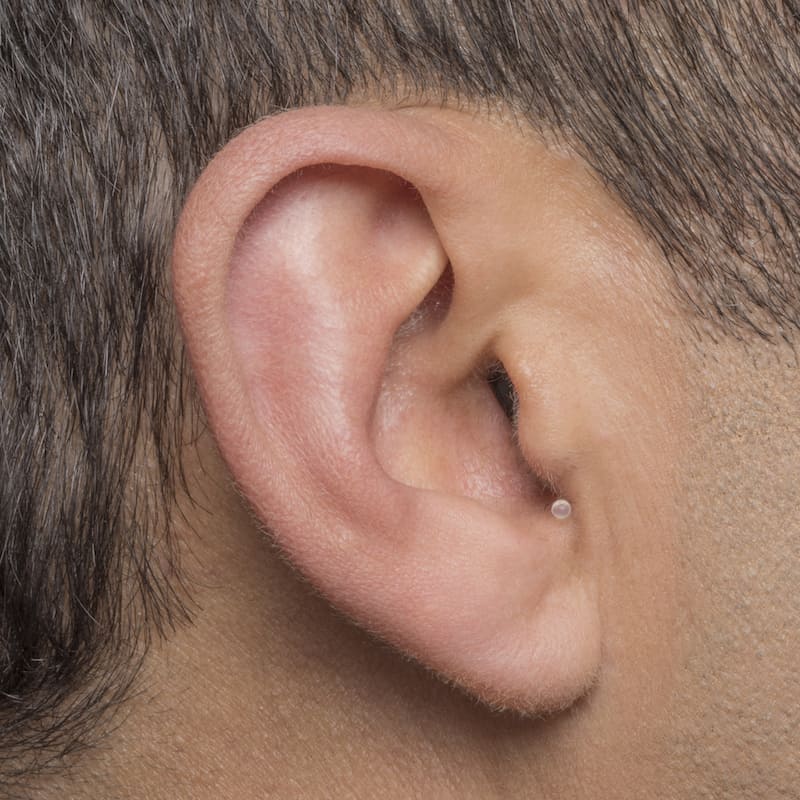 Invisible in-the-Canal (IIC)
Invisible in-the-canal hearing aids sit within the ear canal, making them invisible when viewing the ear from the front and side. These are designed for mild to moderate hearing loss and may require more dexterity and adequate fine motor skills to handle the small size of the device.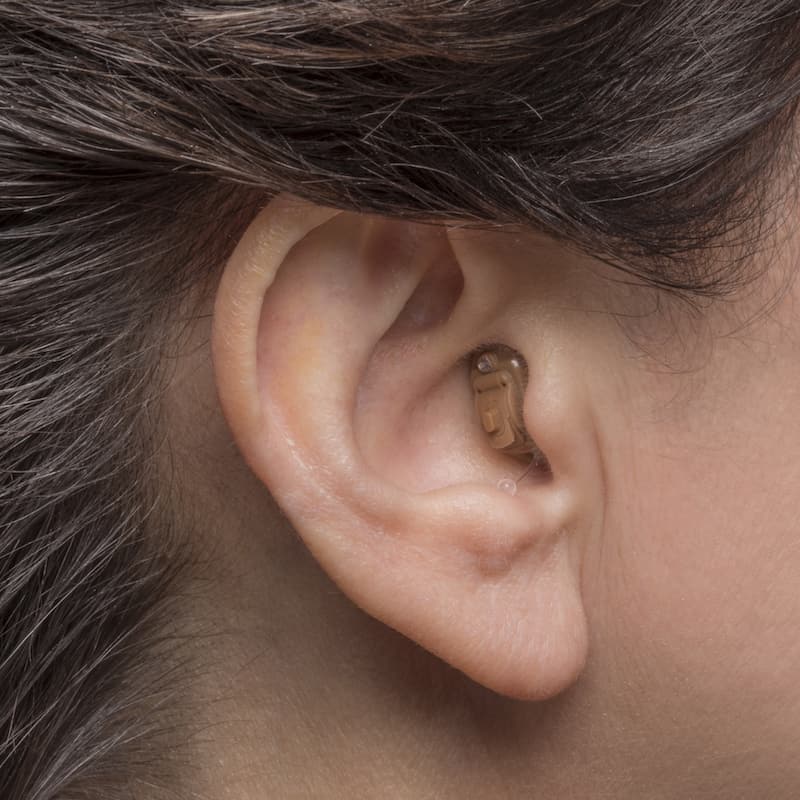 Completely-in-Canal (CIC)
The large majority of these hearing aids sit in the ear canal. Similar to the IIC, these devices are still nearly invisible and best for mild to moderate hearing loss.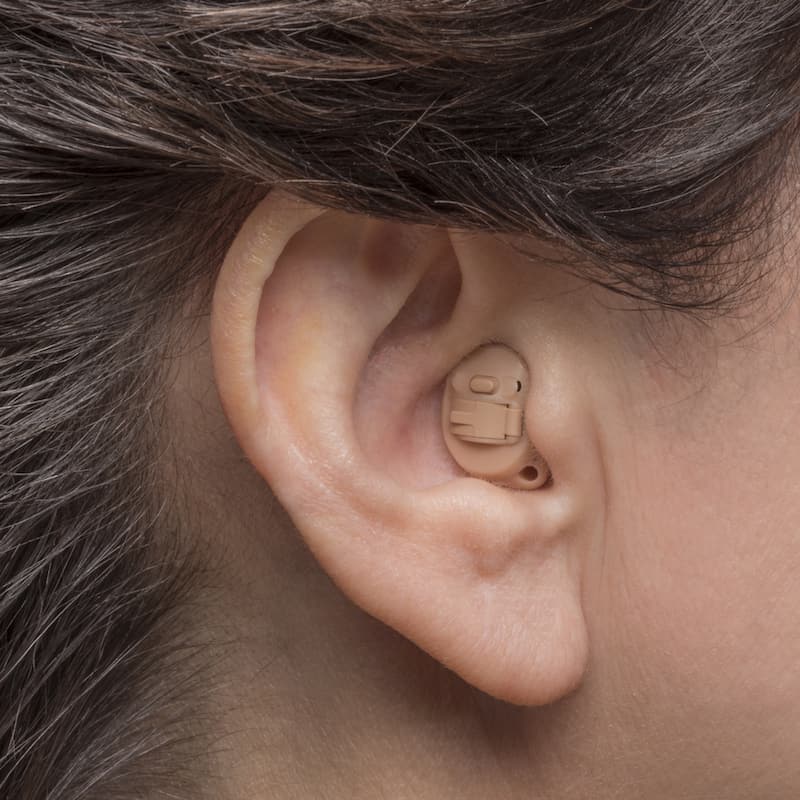 In-the-Canal (ITC)
Depending on the shape of your unique ear canal, some of the hearing aids may still be visible to the people around you. These hearing aids are suitable for treating mild to moderate hearing losses.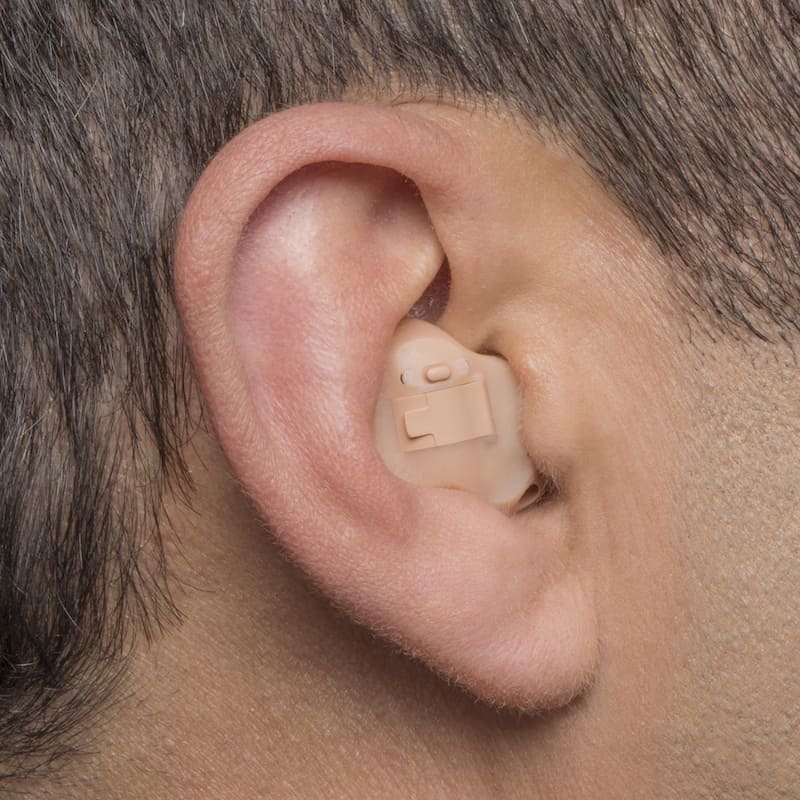 In-the-Ear (ITE)
Custom-fit to sit in the ear in either a full shell or half shell style, these devices are more visible than in-the-canal options. Their increased size makes them easier to insert and remove than the previous custom styles for patients who struggle with dexterity. The increased size of the device also allows for a larger computer chip to support more technology functions such as wireless programming and Bluetooth streaming as well as treating more severe degrees of hearing loss.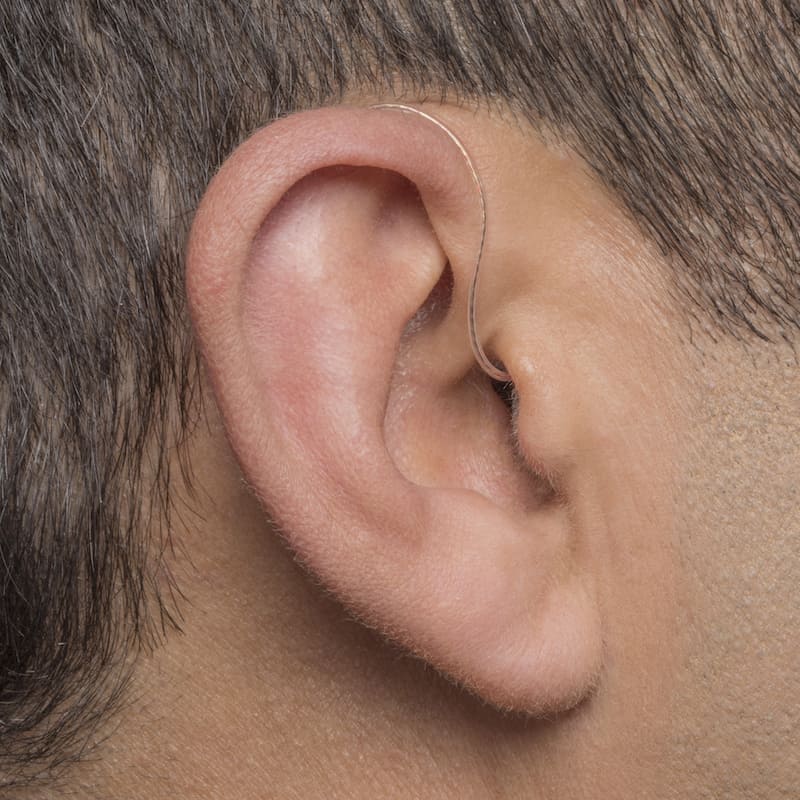 Receiver-in-Canal (RIC)
Currently the most popular hearing aid style, these hearing aids sit the receiver (speaker) inside the ear canal. The rest of the hearing aid sits behind the ear and is connected by a fine wire from the hearing aid to the earpiece. These hearing aids are nearly invisible from the front and side profiles and are mainly only visible when viewing from directly behind. A benefit of this style is that it allows natural sound to still enter the ear.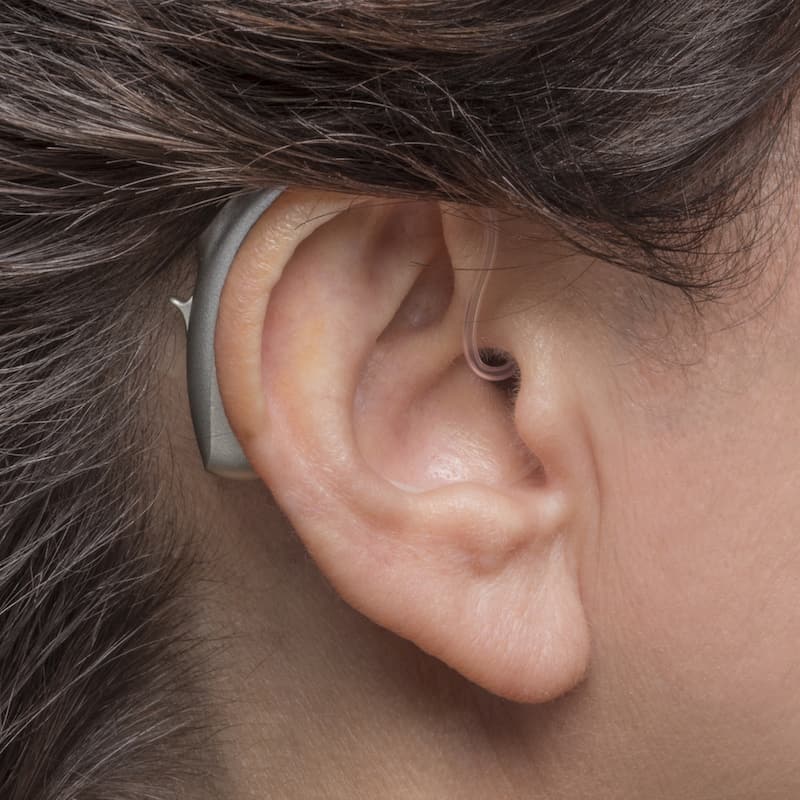 Behind-the-Ear (BTE)
An earpiece is placed inside the ear while a small tube connects the earpiece to the body of the hearing aid behind the ear, thereby protecting more fragile components from earwax and moisture. They support all degrees of hearing loss from mild to profound.
Bluetooth Hearing Aids
Like almost every other device in your modern life, Bluetooth has made hearing aids exponentially more useful. Today, we can simply connect our hearing aids directly to our devices to stream media or take phone calls. Instead of having to worry about dexterity to use a small hearing aid with multiple programs, we can act as administrators of our hearing aids by using an app. 
In addition to controlling your programming and switching effortlessly between listening settings, smartphone apps also help you to monitor your hearing health. These apps also allow for easier access to your provider through the use of Telehealth. Patients are able to request programming adjustments to their hearing aids through the app and conduct virtual visits which eliminates the need for some previously required office visits
Artificial Intelligence (AI) is now helping us turn the corner into an entirely new evolution of hearing aids. Hearing aids with this technology don't even require you to monitor the settings of your hearing aids, but instead can intuitively read the scenario and provide the most enhanced sound possible.
As we collectively turn our focus to sustainability, hearing aids are becoming even more eco-friendly.
Rechargeable batteries
are now an option in most hearing aids produced today. Hearing aid wearers no longer have to invest in an endless supply of batteries. Instead, simply charge your hearing aids at night the same way you already charge your phone and other devices. We know that the needs and lifestyles of our clients vary widely and that's why we offer a vast range of technologies and styles. We always recommend hearing solutions that suit your lifestyle and only enhance your listening experience.
Highly recommend Dr. Smith & Florida Audiology. Friendly, courteous & professional staff. Dr. Smith is very thorough. Listens to your concerns & symptoms. Explains results & course of treatment & answers any questions. Very pleased.
MaryJane Foster
2023-05-12
I had a very thorough hearing exam and I knew I was losing some hearing. Dr. Smith treated me with kindness, respect, and truth. I would recommend her to anyone. Great place to go for a hearing assessment. And the hearing aids I bought work great!!!
Only needed to have a tube replaced, but the young lady at the front desk was friendly and with a smile and Dr. Smith is awesome.
Virginia Kritzman
2023-04-25
Amazing Audiologist!
Laura Bertoncini
2023-03-25
I had a wonderful experience at this office. The front desk personnel was friendly and welcoming! The doctor was experienced and knowledgeable. I would highly recommend this practice.
Very prompt efficient. And professional no hard sales questions would recommend anybody to go to them.
Laura Jean Logan
2023-02-27
I am so grateful to have Dr Leigh Smith as my audiologist. She took her time giving me a comprehensive hearing test and found specifically what hearing loss I have in each ear. She explained the findings and fitted me with new hearing aides. The minute I put them on I was astounded at the quality of hearing. I've had them about 2 weeks now and my tinnitus has improved as well. Dr Leigh made me feel comfortable and answered all my questions. I will be recommending Florida Audiology to anyone who needs a quality hearing test and hearing aides. My life is so much better with these hearing aides that Dr Leigh personally programmed for my needs.
Dr. Leigh and staff are awesome. She runs a friendly and professional office. I had a problem with my first hearing aids and she promptly replaced and tuned up the new ones in no time. Extremely pleased with the whole experience.